My husband and myself were married on March 3rd, 2018 and were lucky enough to hold our reception at Ten22. We honestly cannot thank them enough for how perfectly the night ran.
What initially drew us to Ten22 was the space itself. It is a really quirky, open plan venue which somehow still manages to give that homely feel. I really believe it is due to the personal touches, like the home made paella, and the many inclusions already in the space (like the beautiful hanging greenery, pallet wall and festoon lights) that you can instantly feel so comfortable as soon as you step foot in the door.
From arriving and sharing a quiet drink with our bridal party (and the look of sheer delight written on Nat's face) we just knew that we were going to have a night to remember.
It was so exciting listening to the guests arriving from our private room, and knowing that with the curtains drawn it was creating that element of 'something extra' about the venue. We could hear the laughter, clinking of glasses and the music playing, which was creating a real buzz!
A flurry of conversation and giggles followed as the curtains were opened, allowing our friends and family to settle in to their seats and get to know the guests around them. Looking around, we were absolutely thrilled to see all of our hard work come together, and the work of our incredible suppliers who put in so much work. In particular, Kelly and Danica from Found Collective who styled and coordinated the day, Gabrielle from She Runs Wild Flowers for our stunning floral arrangements, and Nutmeg Creative for their beautiful wall mural and signage.
Our vision for the night was to allow our friends and family the space to relax, unwind, reminisce and dance! The dance floor was really important to us (and it was where you could find us if you needed)! Ten22 worked with us to create the perfect set up for our priorities and tailored everything to suit us. Our day created such a buzz not only on the night, but for months after, where people would compliment us and ask us about the finer details of the day.
If you are after a wedding venue which will leave your guests talking for the right reasons, if you are an offbeat couple wanting to create a different vibe for your day, or if you are all about supporting passionate business owners, look no further than Ten22!
Cheers, Holly + Ian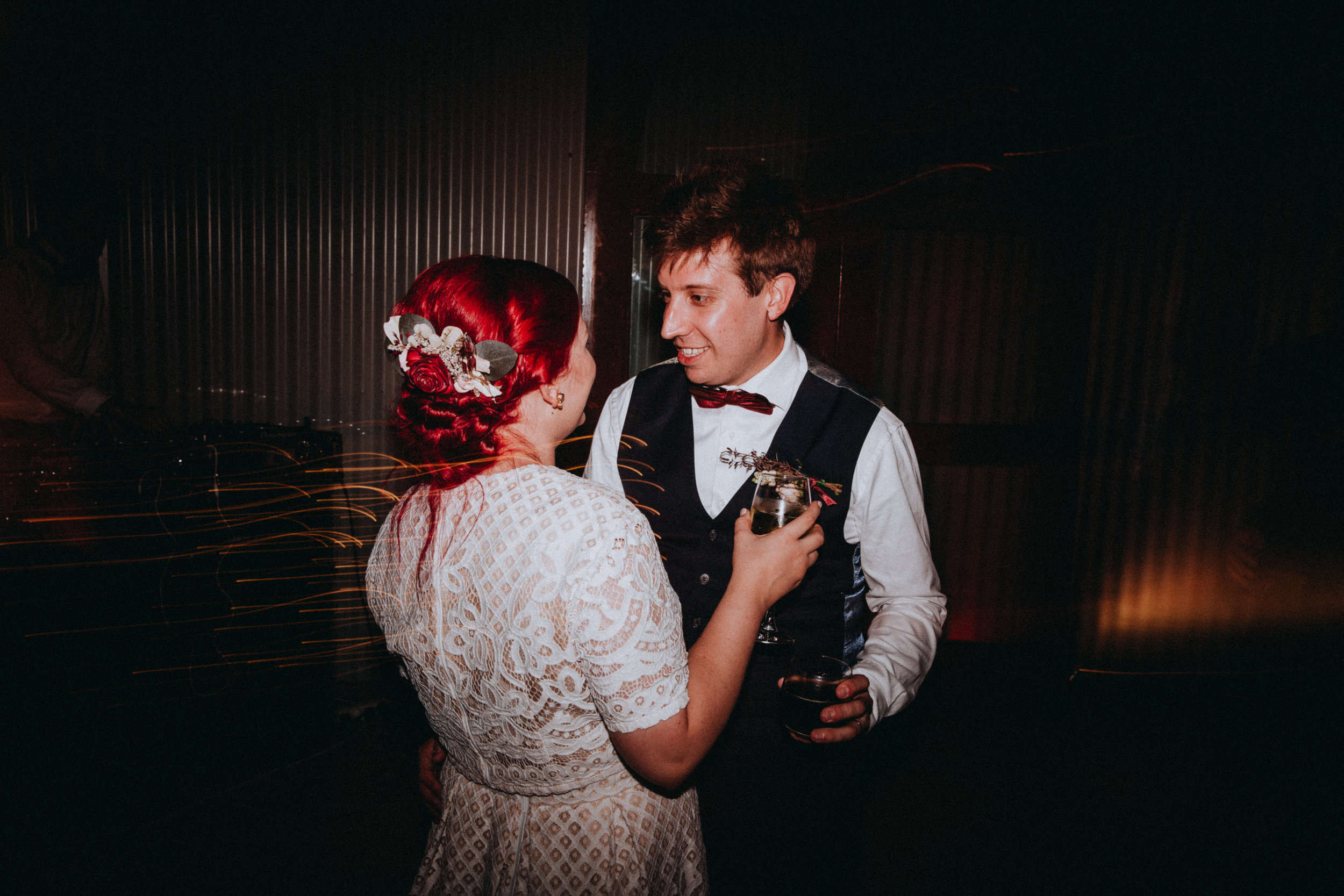 Photography: Jack Small Photography Chalkboard Art: Nutmeg Creative